About Us
EmeraldSpark Investments, LLC is a registered investment adviser based in Chicago, IL. We were founded by Ryan P. Layton, CFA in 2015 to provide outsourced investment management services to community bank trust departments and independent trust companies. Our investment process blends the foundations of Modern Portfolio Theory with the latest research in the field of behavioral finance. We specialize in asset allocation and investment due diligence to help provide our clients with investment strategies personalized to match their specific goals and risk comfort zone.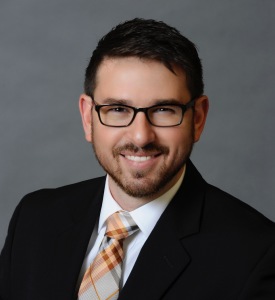 Ryan P. Layton, CFA
Ryan Layton is a wealth strategist and the founder of EmeraldSpark Investments. He specializes in developing asset allocation strategies and incorporating behavioral finance into the client profiling and investment decision-making process. Mr. Layton has been a frequent speaker at trust and wealth management conferences across the country, covering a number of topics including behavioral finance, alternative investments, investment management outsourcing, and the Prudent Investor Rule.
Mr. Layton has ten years of investment management experience. Prior to founding EmeraldSpark in 2014, Ryan worked for MainStreet Advisors in Chicago, Illinois for three years as a portfolio manager and as the Director of Asset Allocation. He spent the first seven years of his career as an Assistant Vice President and Investment Manager with Wells Fargo Wealth Management Group in Minneapolis, Minnesota where he was actively involved in the firm's asset allocation and investment selection processes.
Ryan has earned the right to use the Chartered Financial Analyst (CFA®) designation and holds a B.S. degree in Finance from Michigan Technological University. He is a board member for the Michigan Tech Applied Portfolio Management Program and enjoys writing, hiking, and adventure travel.
Sign up for "The Type 2 Investor", EmeraldSpark's Free Monthly Newsletter